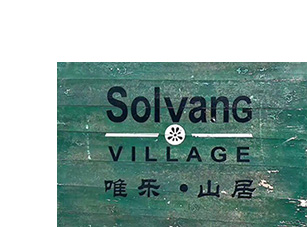 We welcome you back home to the mountains. Nestled in a quiet village in the heart of the bamboo forest in Moganshan with stunning views, Moganshan Solvang Village is the perfect getaway destination.

Sunny, your host at Moganshan Solvang Village, owned a business in Shanghai for 17 years before deciding that his success in Industrial Power Automation Systems wasn't giving him enough satisfaction. He decided a move to the country would be perfect for his family, so they built the first four-bedroom Moganshan Solvang villa as a family holiday home. After it was done, they decided to open their home to guests because they could see that many others still living in the city swirl also needed an escape from the city to relax and unwind. Because the villa was built as a family home, its friendly atmosphere is the opposite of a corporate, business-focused hotel.
Subsequently, Sunny completed his next mission of building a second retreat in the mountains. All the stones and wood for the lodge were found by himself from the diverse mountain landscape, and it took five years to find the perfect materials to build and complete what is now Moganshan Solvang Village. The ancient bricks and roofing tiles at the lodge were found from different local villages, as well as antique wooden beams repurposed and showcased as backbones of the lodge's structure.

The villas are heated with three inviting fireplaces as well as an under-floor heating system so that guests always feel warm and comfortable. All rooms have gorgeous and spacious sunken baths and tasteful furnishings. Rooms feature stunning balcony views of rolling green hills for as far as the eye can see, and there is a casual outdoor patio to enjoy stone-oven pizzas and end-of-day sundowners. Opportunities abound for hiking, cycling, yoga, strolling, Taichi, golf and other outdoor pursuits. The bamboo forest is right outside your door, and hiking trails invite guests into a sea of calm, serene green.

During your stay at Moganshan Solvang Village, you will be served by bilingual staff who will cater to your every request. With local organic food, fantastic beer, a BBQ area and cozy lounges, Moganshan Solvang Village offers all the comforts of home and more.